The first French Spine Endoscopy Course
BONSS is proud to forge ahead at the frontier of global UBE expansion.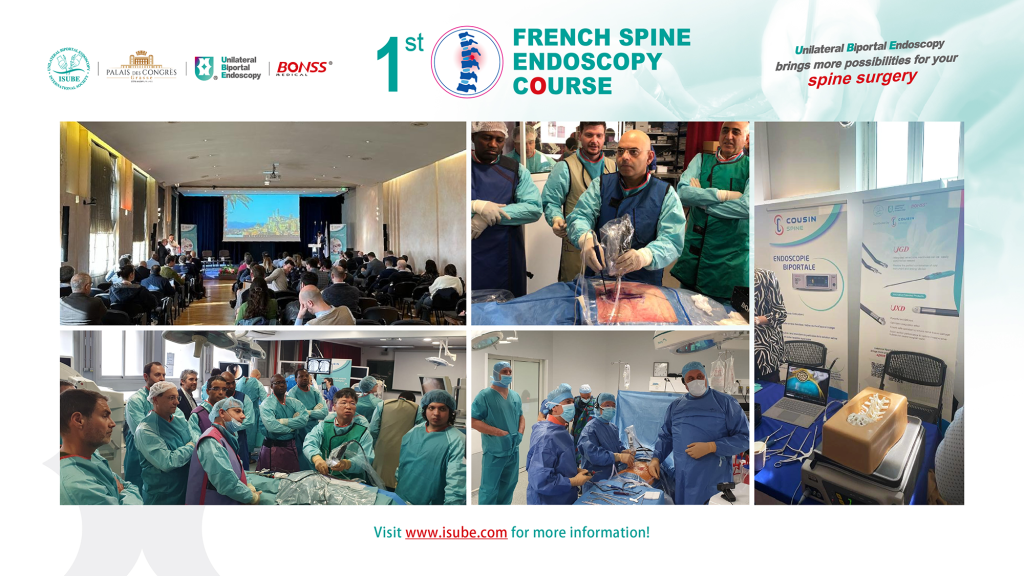 We are honored to attend the first French Spine Endoscopy Course to come together with surgeons from all over the world to share their valuable experiences in Spine Endoscopic Surgery and introduce the latest updates of UBE Technique.
BONSS will continuously strive for the global expansion of UBE. Join us and explore more possibilities for Spine Endoscopic Surgery.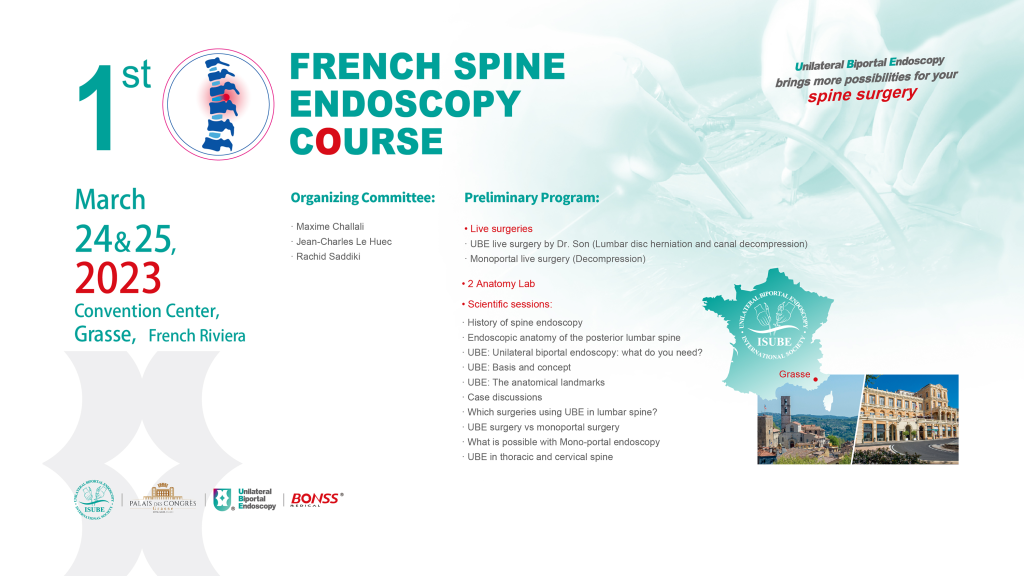 Follow us to get more information.